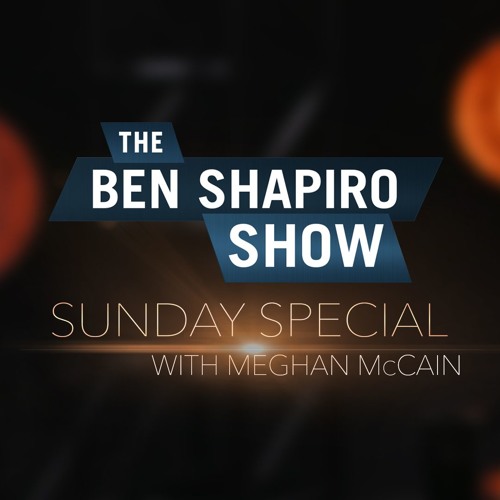 Meghan McCain — creator, political commentator, and co-host of "The View" — joins Ben to debate John McCain's legacy, changing into extra conservative, Biden Vs. Trump, social media, cancel tradition, the pro-life motion, faith, and rather more. Date: 10-06-2019
"Like I'm SUPER conservative, so I'm endorsing Biden for president." 🤦‍♂️
2019-10-10T14:40:01Z
@teraphim-Four fully agree…and the truth that she calls herself a conservative is a joke
2019-10-10T14:31:47Z
that is truthful
2019-10-07T18:37:27Z
I'm unsure I agree with the notion that simply because somebody bought sick, you must be good to them. That appears disrespectful in the direction of them. And let's be trustworthy, John McCain wasn't an ideal conservative.
2019-10-07T16:31:11Z
Considering what Trump had mentioned about her household, her father, I feel she's being quite sort. It can be fairly laborious.
2019-10-07T03:50:01Z